For this article in Dutch, see here.
Will you help us in our lawsuit to keep kids and schools safe?
As of right now (publication date: October 22, 2020), very large numbers of infections are currently occurring in schools all over The Netherlands. This is dangerous for teachers and students, as well as for their parents and the wider society. The cabinet defends this situation by emphasizing the importance of education, but without actually ensuring education is safe. Strangely enough, children are excluded from the 1.5m distance rules. And parents who keep their children at home in times with virus circulation at levels as high as they are, will still face problems with their school, then with the attendance officer and in several cases already with child support services, under threat of family separation.
This situation is not reasonable and certainly not conducive to the safety, learning performance and happiness of children. And now it is clearer than ever that the cabinet has no intention of keeping schools safe, a lawsuit is a powerful last resort. Support us in this!
The Cabinet COVID-19 policy is harmful to the safety and education of our children
Containment Now! has been fighting for a containment policy for the Corona virus since March. It is possible to suppress and contain the corornavirus with large-scale testing, a robust contact-tracing apparatus, the use of face masks in public places, screening & quarantining procedures for incoming travelers and above all clear and honest communication from the government. A succesful containment policy would allow the economy to remain largely open, it would put fewer restrictions on personal freedom, and few people would fall ill or decease.
Many countries have demonstrated their capability of doing so, ranging from Iceland to Thailand. Germany has also been able to keep virus circulation at very low levels for a prolonged period of time. We want this for The Netherlands as well.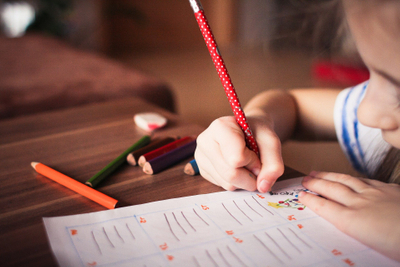 Our efforts to protest government policy and to promote superior alternatives have had some success, but the high prevalence of the corronavirus is putting a heavy strain on our healthcare system and society in general. Our government's apparent unwillingness to take adequate measures stems from an overarching policy direction that does not view a high virus circulation as a problem in its own right.
This is especially the case for schools, which are still open without a robust set of protective measures being in place. This has led and will continue to lead to large numbers of infections at schools, causing many pupils as well as teachers to get infected and fall ill. It will also result in dropouts and temporary school closures. Meanwhile, parents who opt for homeschooling their children are are reported to attendance officers and even threatened with fines – or worse.
This situation does not do justice to our children's right to education, nor to their right to a safe and healthy learning environment. This situation needs to improve urgently. That is why, after extensive consultation with many stakeholders and organizations, we have decided to take the government to court.
What is our request from the court?
Our approach is aimed at normalizing the situation in schools. We have distinguished a number of legal objectives. We want the government to commence providing the public with honest and complete infromation about children and COVID-19, that children are able to go to school safely, and that parents will not face legal challenges or restrictionss if they would choosse to homeschool their children in this dire situation.
In more detail:
The dissemination of misinformation about children and COVID-19 must cease. The RIVM website and other government publications contain multiple assertions that minors are supposedly hardly contagious, they would barely be susceptible to serious health risks if infected, and that schools should not be considered as epidemic hotspots. There assertions lack any scientific foundation.

Since children should be considered equally susceptible for infection as well as equally likely to be contagious, the 1.5m distance rule should be applied to them. This should at least without any doubt apply to teenagers. In situations where maintaining sufficient distance is not feasible, the wearing of face masks throughout the school would be a sufficient additional measure; otherwise, schools should resort to providing distance education until virus circulation has dropped to sufficiently low levels (see point 2).

Until we have reached the point where schools can be considered safe, it is unreasonable to prosecute parents who opt for homeschooling their children. Mandatory school attendance should be suspended until schools are safe (as stated under point 2) and virus circulation will have dropped below the signal value of 7 infections per day per 100,000 inhabitants.
Approach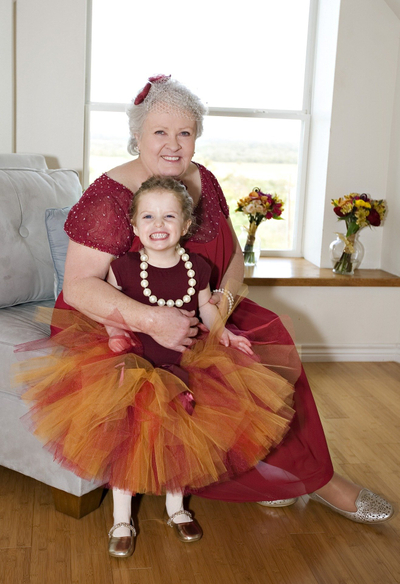 We have found the renowned law firm Höcker Advocaten from Amsterdam willing to take on this case. Having an experienced and highly-skilled legal team is a necessity, because the judicial system will not easily choose to rule against the government in times of crisis. But we have to try to convince them to do so, for the sake of hundreds of thousands of families and indirectly also millions of people who run very high health risks from infection with SARS-Cov-2, resulting from outbreaks that will often originate in schools.
We have established a legal foundation that will conduct summary proceedings based on the general interest of safe schools and children. To finance the lawsuit, Platform Containment Nu! set up a crowdfunding in collaboration with other organizations. € 15,000 is needed, which should be feasible given our previous successes with raising funds. But we do need the help of everyone who supports our cause and who can afford to make a donation.
Litigation, a last resort
Litigation is time-consuming, expensive and in principle not constructive. We did not have a desire to take our government to court. But witnessing so many scared, damaged, desperate, and even persecuted families, we realize we have to act. This corona policy is a threat to our prosperity, freedom and public health, and we may all face considerable losses. A lawsuit may prevent a lot of damage in the future.
How can you help?
Firstly, you could support ourcause by sharing this website and the fundraiser among your friends and family. Are you homeschooling your children? Then it is important that you share your story with us and the judge, and ask friends and acquaintances to do so as well. Hopefully you may want to become a co-plaintiff. Also, please donate to our fundraiser, so you can help us make this possible. Follow @containmentnu (Dutch) and @containmentnow (English) on Twitter, follow us on Facebook, sign up for our newsletter, and visit www.containmentnu.nl for updates.
Would you like to participate?
To become a co-plaintiff, you must send your story (1-3 pages) as a PDF or photo to us via mick@containmentnu.nl. An example can be found on this site. You must also state that you want to be a co-plaintiff. This does not cost any money. None of this will be anonymous. But you are helping to keep your family safe and well-educated, and supporting a historic and possibly decisive lawsuit against the national government!